Bar
We serve delectable and unique cocktails made with the highest quality ingredients.
From the classic cocktails all the way to some seriously innovative creations, our menu has something for every palate.
To even top that, we now offer cocktail making classes where you can learn the art of mixology from our enthusiastic bartenders and have the opportunity to create your own delicious drinks.
Click below to see our latest drinks menu and cocktail class experience.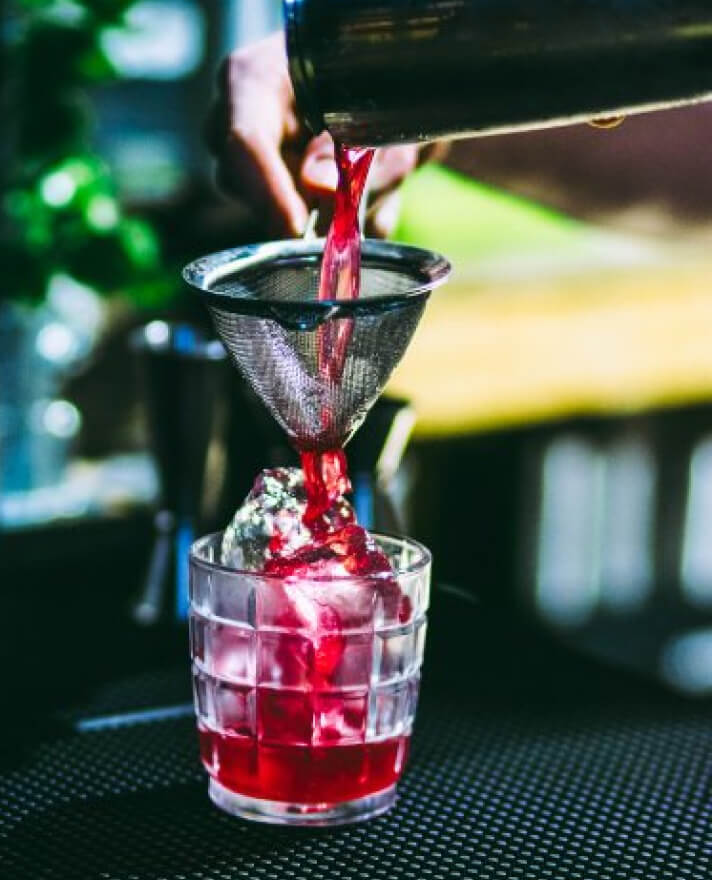 Cocktail Making Class
Whether you're a seasoned pro or a novice, the knowledgeable bartenders at our bar will guide you through the process of creating your very own cocktails. With a wide variety of spirits and mixers to choose from, the possibilities are endless. Come visit our bar and learn the art of cocktail making, all while enjoying a delicious drink!
Class Information
Classes are run on Saturdays between Noon and 3pm (book quick to secure your place!)
Each class is an hour and will be led by one of our inhouse bartenders.
You will be taught about the art of cocktail making and even get the opportunity to create - and consume! - 2 cocktails (alcoholic or non-alcoholic), from our cocktail menu.
To keep on adding to the fun your group will also be provided with a round of shooters at the end of the session.
Price per person £25.
Maximum of 15 attendees per every hour session.
Please include any dietary requirements in your booking form.